Santorini Island sailing yacht charter
What to say about Santorini island. Together with Mykonos it is the Greek island that most people know all around the world. Millions of photos, articles, posts have been written since 1960 when the island started gaining the reputation of a unique place.
It is really a great experience to sail your private charter yacht under the high red steep cliffs of the caldera.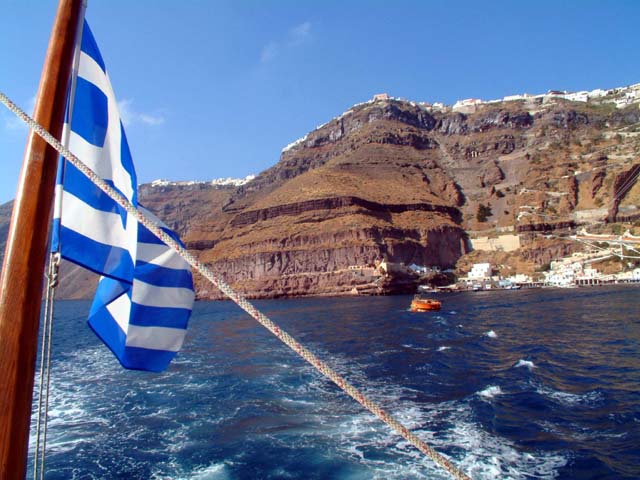 Sailing in Santorini is not so easy, because there is no place to moor a yacht - except the small "fishing shelter" of Vlychada village at the South coast of the island.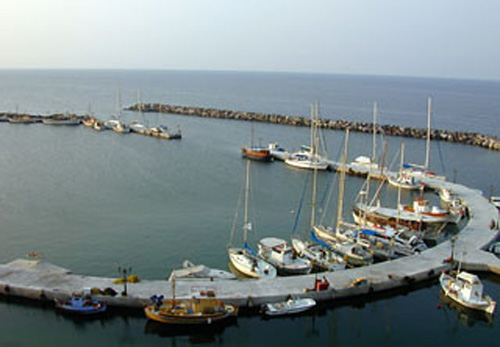 For yacht charters in the Cyclades with a local skipper EASY SAILING could organize sailing trips from and to Santorini island. The boats can be prepared, cleaned and checked in Athens or Paros charter base and the skipper and a mate can sail the sailboat to Santorini for pick-up or drop off.

Usually there is no space to moor in Vlychada fishing shelter and because there is no other alternative nearby, we recommend that sailing charter yachts moor safely in the port of Ios island and that people visit Santorini as a day trip from Ios. Such a plan can be easily carried out because there are many day-trip boats going from Ios to Santorini in the morning that return to Ios in the evening. Same thing can be also realized by one of the numerous ferries connecting the Cyclades islands.

The winds at the area of the south Cyclades and Santorini are not blowing as strong as they usually do in the northen part of the Greek islands (Mykonos, Paros etc.)

Click here to view the photos of Santorini we have collected in the photo gallery of EASY SAILING website