Selecting a yacht: Major factors to consider...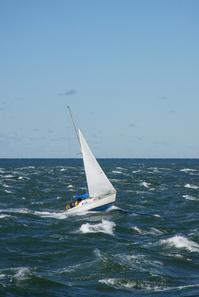 You may not call this a holiday
What boat should I select? What are the major factors you should consider before you rent a yacht in the Greek islands?
The answer to the above question depends on things such as the sailing area, the number of persons in the party, desired level of comfort &
space, special extras needed like generator 220v or air-conditioning (A/C), cooking and galley equipment such as a deep freezer, the draft of the yacht, jet ski, water sports, scuba diving, fewer cabins in larger boat size, style & design. Other factors are the AGE of the yacht, the PRICE (OF COURSE), skipper and crew experience, if you need to hire a local skipper along, etc.
Here you can see a few tips and examples that might help you out:
Choose the boat that fits the sailing area you have decided to sail to.

For example, if your plans are to sail the Cyclades islands, then you need to charter the bigger boat you can afford because the Cyclades and the Aegean sea get windy and in a choppy sea the length and the displacement of the yacht is important for your safety and comfort. Another guiding example would be to avoid booking a boat that has no spray hood when your sailing destination is the Aegean Sea. No such precaution should be taken for sailing in the Ionian Sea or the Sporades islands.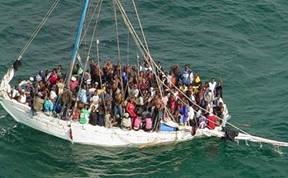 Make sure you don't get overcrowded onboard
Choose the yacht that is in accordance with the number of people in your party and to the comfort and volume of space you all need. The above determines the size of the charter yacht too.
Most charter yachts in Greece sleep X number of persons + another two (2) persons at the saloon / dinette, by converting the table to a double bed. For example, say you are a party of eight people and you decide to go sailing in Greece. You seem to opt for a yacht at the range of 39 feet that has three (3 double cabins) and a maximum number of eight (8) people onboard. This means that two (2) persons of your party (which two is another story) will be sleeping at the salon convertible settee / saloon (maybe rotate place every 2 days to come fair). The result will be that 2 people will be getting dressed and undressed at the saloon, they will also have their bags, stuff and luggage cramped and spread around the place, they will be upset if some want to stay longer and talk or listen to the music at the cockpit, and so on. Would it be better to consider a charter boat with four (4) cabins? Same issues would occur if your party consists of 6 persons and you are to hire a local skipper.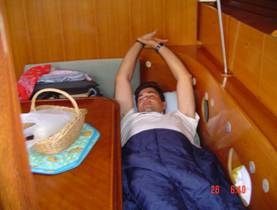 Skipper or guest sleeping at the salon settee.
Comfort and relaxation is in doubt
And then, are the four (4) cabins of the yacht good for everybody? If you are all couples, are there all the cabins in double beds that you probably wish? Or one couple is forced to use a cabin with twin bunk beds (up-down)?
What we always suggest is you charter a boat that has one more cabin that necessary and as many toilets you can afford. An additional cabin can always serve as a storage room for all that extra gear & empty luggage or as an additional quarter if someone wants to sleep alone during the cruise. Our suggestion for the number of toilets / baths / WC / head compartments is that more than 4 or 5 people for one WC head/bath is really inconvenient.

The opposite side can argue that for sailing in Greece between June and September it is worth sleeping on deck since it can be an unforgettable experience. Indeed, the warm Greek nights and the spectacular view of the sky in the night are tempting enough - mostly to younger crews.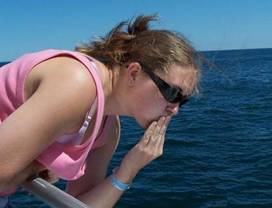 Typically, in a monohull boat, adjacent cabins are only separated by a thin ply-wood bulkhead, which obviously creates a privacy issue. Every crew member in your party has surely a different tolerance level for comfort or discomfort and privacy.

Talking about comfort we have to mention the seasickness issue. Bare in mind that the bigger yacht you charter the less sea sickness your crew will have.

A crew in their early 20's will not have the same expectations as a group in their 50's. Make sure everyone knows where he is getting to, or select the size of yacht together with the number of cabins that will create less or no problems.
Catamaran or monohull is a question that comes up when the time comes to choose a boat and more when privacy is mentioned. Click here EASY SAILING web page that gives information for charter a catamaran in Greece.
Budget is very important. Obviously, the bigger the boat you charter is the more money you have to spend. Of course, the budget is shared between the crew-members. This part is self-explanatory since you know what you can afford or not. But there is another side you should consider too and we call it sailing skills of the crew.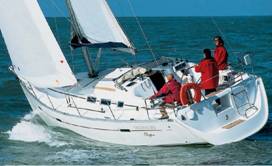 Handling a 38 ft. sailboat experienced crew members is not a big problem. However, a 50-footer is a totally different story because everything is much bigger and therefore more difficult to control. It is not more difficult technically, but the forces are much higher and any mistake you make will result in a damage which on its turn may cost you money. Be sure you will not shove off your heavy and bulky 50-footer when going into another yacht and that the gel coat and other damages made to the two boats will be charged to your security deposit. on the other hand, all yachts for charter in Greece above 50 feet have lately installed lots of equipment (electric winches, roller furling sails, lazy jacks, lines led to the cockpit, powerful bow thrusters, GPS-Plotters, ultimate technologies in electronics and autopilots, etc.) that make yacht's handling a piece of cake.

Therefore assess yours and your crew's skills and make your choice accordingly.
If you wish your charter yacht to be equipped with a generator 220v and air-conditioning system you should be looking at boats 50 feet long or more and secure existence of that special equipment.
If your aim is bareboat sailing in Greece in stylish GRP (plastic) yachts, then we believe you should opt for the latest models of Jeanneau boatyard the Sun Odyssey 53i DS, the Elan 514 Impression and given you want something big, to go for the flagship of the EASY SAILING fleet the Beneteau 57. The new Beneteau 57 is also equipped with many other extras.

One of them is the deep freezer which is an important feature for some people and rarely found on other yacht types for charter in Greece.
In the event you have in mind to rent a boat in Greece and combine water sports, Jet Ski or scuba diving, you must be prepared to find such amenities only in bigger yachts (of 60 or more feet - mostly in the fully crewed yacht charters). No water sports facilities or jet ski or scuba diving equipment are possible in bareboat charters in the Greek islands, though windsurf or kayak can be arranged at an extra fee (if/where available). In order, you choose the boat you really want is better you know beforehand that scuba diving equipment can be hired in many islands by scuba diving authorized centers on the spot, and that jet ski and water sports are also available in lots of so- called organized beaches in numerous Greek islands.
Choose a boat from the fleet of Sunsail if the case you wish to charter a bigger bareboat with fewer cabins (for example just 2 cabins in a 42+ feet boat), as all charter companies in Greece prefer to offer sailboats with the maximum possible number of cabins the manufacturer can provide to each model.
After all, choosing /selecting the right boats for charter in Greece is not only a matter of layout study and size estimation. It is also the fun of preparation and anticipation itself. Your boat selection depends on the number of people in your party, your budget, your and your crew's sailing skills, and your comfort level tolerance.